Beer… delicious beer. Featuring the following breweries (listed in no particular order): 
Bent Paddle Brewing Co.® is a 30-barrel production craft brewery and taproom located in the beautiful Great Lakes port town of Duluth, Minnesota. The brewers of Bent Paddle Brewing Co.® use the amazing water of Lake Superior to brew the freshest and most dependable craft beer possible.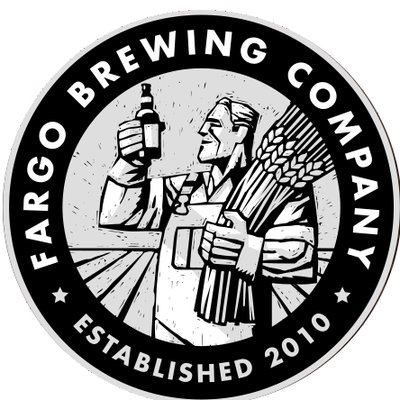 At Fargo Brewing, we strive to embody the culture we want to live and work in. We put pride in beer, love into our events, and community in hearts. Our staff comes from all walks of life, but they truly personify the craft culture that Fargo Brewing stands for.
Boston Beer's creativity has allowed Samuel Adams to stay ahead of its competition, while at the same time helping grow the world of craft beer. At Boston Beer, we're not bound by traditional modes of thought and our brewers continuously strive to think outside the kettle.
We are a rare one, if your the weary international traveler looking for a port in a storm regardless of ethnic background you'll find fine company in our Pub in the Irish tradition of hospitality. We are lucky to have some of Duluth's best chefs working on their off days in our galley. The result is amazingly creative within our culinary guidelines with outrageously inexpensive prices.
Schell's Brewery is the second-oldest family-owned brewery in the United States. Nestled in New Ulm, MN, Schell's has been brewing beer since 1860. As the page was turned on the millennium and 140 years of business, Schell's was thriving. With the introduction of craft beers and many other improvements around the brewery, the possibilities were endless for a fruitful future. In 2002, Schell's made the largest investment in company history with the purchase of Grain Belt Beer and many other new ventures followed. The legend continues, one bottle at a time.
GREAT BEER ABOVE ALL ELSE! The frustration we felt when we couldn't find a good beer, much less a great one, in minnesota. So we made some. Great beer is all that really matters. Well, that and pushing your limits a bit, looking out for your people, taking pride in where you're from, and having as much damn fun as you can while! 
Indeed's diverse offerings are anchored by its flagship Day Tripper Pale Ale, driven by new hits like Flavorwave IPA and Mexican Honey Light, and elevated by its Wooden Soul series of wild, sour, and barrel-aged beer.
We have been brewing dangerously good ales on the North Shore of Lake Superior since 2011. After out-growing our 3-bbl brewhouse in Castle Danger, we opened a new location in downtown Two Harbors in 2014 with a 30-bbl brewing system, canning line, and year-round taproom overlooking Lake Superior. 
A Lake Minnetonka inspired microbrewery, right in the heart of Excelsior. The brewery is a full production brewery offering several unique brews. The brewery offers tours, growler sales and trucker caps. Stop by and let's get to know each other.
Our in-house nano-brewery operates out of the cellar of the pub's 125 year old downtown Duluth building. At this time we operate two 40 gallon cooking kettles,  allowing us to brew beer in 40 to 80 gallon batches. Our in-house brewing facility is a nano-brewery offering a variety of distinct beers to our customers using a "boutique brewing" process unique to this area.
A destination for serious beer lovers and a favorite neighborhood hang out for almost 20 years, John Moore and Laura Subak opened Barley John's Brewpub on the edge of northeast Minneapolis to share their passion for good food and great beer. Barley John is one of Minnesota's undisputed OG craft brewers, and his signatures — Wild Brunette Wild Rice Brown Ale, Old 8 Porter, Little Barley Pale Ale, and Stockyard IPA — are tried and true classics.
Our journey began with a 15-gallon soup kettle, a quest for better beer and countless batches of homebrew. The passion and personality that began Bell's continues today through our breweries and Eccentric Café. We continue to grow and evolve, dedicated to our mission; to be fiercely independent, 100% family owned, deeply rooted to our community, committed to the environment and brewers of inspired beer.
The brewery is 7500 square feet of warehouse space at 1744 Terrace Drive in Roseville, Minnesota, conveniently located near Grumpy's Roseville at Snelling Ave. and County Road C. The brewhouse uses a 2-vessel, 20-barrel system that fills four 40-barrel conical fermenters, as well as a 5-barrel pilot system that fills a 5-barrel conical fermenter used primarily for sour beers. The brewery's brewhouse and fermenters will be used to produce washes for the distillery. The distillery consists of a 500-gallon MegaStill used for production and a 26-gallon spirit still used for experiments and recipe development.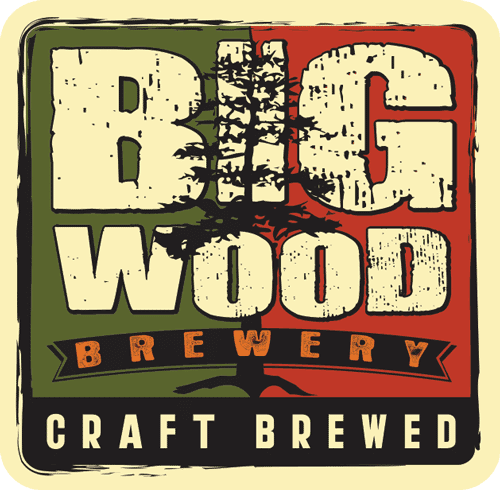 In 2009 we launched the brewery and created our first award-winning craft beer, Morning Wood Coffee Stout.  Since that day, we have been committed to crafting quality beer our way. We respect the laws and traditions of our industry, but we don't feel the need to follow trends. Deviating from the norm is our norm — we consider ourselves the original hipsters (or shall we say "hopster") due to our lack of interest in conforming.
Traditional microbrew feel. Sit back and enjoy our fresh ales, craft-brewed with the world's finest barley malt, hops, yeast and water. Our beers are available both on-tap in our Brewery and in select locations, AND in our 25 oz. Crowlers to take with you!
Pitchfork Brewing Company is a small batch, nano-brewery located in Hudson Wisconsin. We have ten tap lines, with two of the lines dedicated to offerings from the best craft Breweries in Wisconsin. What does it mean to be a nano-brewery? It means our beer is always fresh and our selection is constantly changing.  Our beer is brewed in the classic style, using only whole cone hops and locally sourced ingredients.  At Pitchfork we are as passionate about environmental stewardship as we are about our beer.  
Deschutes Brewery, family and employee owned since 1988 with brew pubs in Bend and Portland, Oregon. Our beer is the reason that Deschutes is still growing and going strong after 25 years in the business. Our beer is drinkable and approachable, no matter the style. In 2010, our Mirror Pond Pale Ale won a gold medal at the Great American Beer Festival and Red Chair NWPA won "World's Best Beer" in the World Beer Awards competition two out of the last four years.
Because we're independently owned and operated, we get to make craft beer our way. That means relying on natural carbonation, protecting the foam, and celebrating the true dance between malts, hops, water, and yeast. It means protecting the environment, supporting the community and the arts, being kind to animals, and always having one more beer with our friends and family even if we're already late for rotary club. It means drinking our beer fresh and cold, because warm storage turns good beer to shit. And it means never settling for "good enough," always pulling the goalie when we've got a chance to win, swinging for the fences, and never, ever forgetting where we come from. Grain country represent.
Brewing in Belgium didn't always make you very popular. Sure, these days Belgian beer is a national treasure, but to many pre-atomic-era-light-lager-slinging types you were high on the "No Bueno" list. Turns out, large-scale, water-replacement factories don't like all the "cooties" Belgian breweries are famous for. The result of which, was your name on a list… a list of a certain color. #BlacklistForLife
We take great pride in crafting high quality beer. Our beers are unfiltered and unpasteurized, and are therefore 'alive' with yeast and good bacteria. These components continue to flourish even after the beer has been canned, resulting in beer that is best enjoyed fresh. We regularly visit our retailers to be sure that all of our beer can be purchased and consumed while the beer is at its freshest.
After we started making fresh, raw, unpasteurized, organic apple juice, we noticed a trend. Many of our customers for fresh cider were home brewers and wanted our fresh organic apple cider to make small batches of hard apple cider. Then we noticed that these same brewers were entering their brews in the Minnesota State Fair brewing competitions and regularly winning first, second, and third place. We realized we had something special here, so we decided to jump in to the world of making hard apple cider. Sapsucker Farms currently offers six different varieties of cider. Our trophy case includes awards from consumers and cider judges alike.
Our brewery was built in 1995 and has more than doubled in size since originally built. We bring you our tasty pints using 32 fermenters, over 15 different yeasts, state-of-the-art filters, centrifuges and a 50 barrel JV Northwest 5 vessel system that brews 24 hours a day, 7 days a week. It turns out that making awesome brews is quite the science. Luckily our brewery facilities have all the equipment necessary to deliver results.
Three-time Large Brewpub of the Year at the Great American Beer Festival, Elysian Brewing Company operates four neighborhood restaurants and a production brewery in Seattle, Washington. Known both for classic styles and for flexibility and innovation, Elysian has brewed over 350 different recipes since opening in 1996. While Elysian's brewers use a variety of unusual ingredients, they are seasonally notorious for their pumpkin beers. Each year Elysian hosts the Great Pumpkin Beer Festival, where dozens of different pumpkin beers are poured, some of them from giant pumpkins.
Pipeworks Brewery Co. was established in Chicago in 2012 by two friends with a shared dream of crafting quality and creative beers. Since putting the first cap on the first bottle, the brewery has garnered accolades for its distinctive beers and original artwork thanks to a growing and enthusiastic team. 
Belching Beaver Brewery came from a desire to make great beer and have a Dam good time doing it. When we started the company we wanted to do two things: First, have a brand that offered quality craft beer but was whimsical and fun to inspire good times. From the Winking Milkman to El Castor de Mariachi you can see each Beaver has its own individual style and personality. Second, we wanted to make beer for everyone and all palates. We have easy-drinking Blondes, Triple IPAs, Milk Stouts, Imperials Stouts as well as sours and barrel-aged beers. You name it, we have it! Good times to you my friend, and welcome to the Beaver family!
In 2011, beer enthusiasts Meg Gill and Tony Yanow founded Golden Road Brewing to bring fresh beer to the local market in the most sustainable way possible. In 2015, we proudly partnered with Anheuser-Busch giving us the ability to continue to grow and bring our beers to more fans. Golden Road is committed to engaging and supporting the growing community of socially-minded beer enthusiasts. Brewed and canned in California, Golden Road's year-round offerings include Wolf Pup Session IPA, Point the Way IPA, Golden Road Hefeweizen, Get Up Offa That Brown and Wolf Among Weeds IPA. Along with the core beers, Golden Road brewers are constantly experimenting with the freshest ingredients through a collection of rotating, seasonal and limited-edition brews.
At 2 Towns Ciderhouse we believe that the long history of cidermaking demands respect and deserves to be done right. Starting with the highest quality, whole ingredients from local farms, we take no shortcuts in crafting our ciders. We refuse to add processed sugars, concentrates or artificial flavors, and instead use slow, cold fermentation methods to allow the fruit to speak for itself. As a family-owned company, we are committed to the growth of our team and enrichment of our communities. We take pride in producing a true Northwest craft cider.
When we opened the doors to our beach town brewpub on Coronado Island in 1996, we wanted it to be the kind of place where friends could enjoy great beer, a good meal and a laid-back atmosphere. Our award-winning beer is now available coast to coast, but the spirit of our family-owned brewery hasn't changed. We're still sharing our passion for craft and celebrating our authentic coastal vibe–all inspired by our San Diego roots. Stay coastal.
Our mission is to produce beer without pretension while being free and a little crazy.